The long-anticipated launch of the UFC Strike marketplace went off last week over the course of several days. The event was not without some bugs resulting in several delays. Such thing glitches were to be expected with such an enormous undertaking but it now seems they have most things running smoothly.
As a special promotion, UFC Strike is offering a Fandom tier edition of current middleweight champ Israel Adesanya. All you need to do is have a $500 net spend on the UFC Strike marketplace to complete the challenge. The free offering is sure to be quite valuable as I do not foresee that many people completing the challenge within the required time.
One option for hitting the net spend would be to pick up one-off the 10 legendary moments for which currently has a floor of about $2,000. At the time of writing, you can pick up the entire set for less than the required $500. So even if you chose that option, you will still have some cash left over in which to spend to complete the challenge.
Below I will share which of the initial 25 Series 0 moments I chose to pick up in order to complete my challenge and why.
5 UFC Strike Best Buys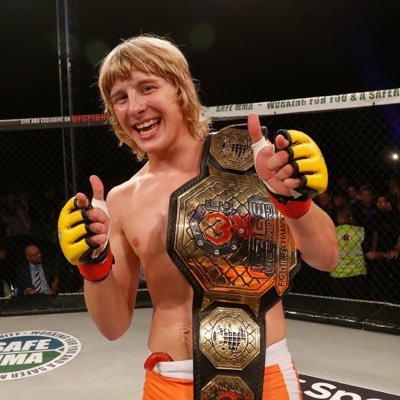 Paddy "The Baddy" Pimblett made his spectacular UFC debut in this fight with a massive knockout over Luigi Vendramini. The Englishman is a future star in the UFC and his potential is only matched by this young man's personality. He is a magnetic character that reminds me of a young Conor McGregor.
If Paddy attains his self-declared destiny of UFC champ, you are going to wish you had picked up this Series 0 Rookie/Debut moment. I wrote a piece about Paddy Pimblett and this fight prior to it going down that you can read in the link. Paddy is set to fight again in a few weeks' time, March 19th against tom Aspinall.
Jiri Prochazka is unofficially set to take on Glover Teixeira in the next UFC Lightheavy weight title fight. I am of the opinion that he will easily win that next fight and become a UFC champion in a matter of months. This is a great opportunity to get an early moment of a future champion.
Jiri has a record of 28-3-1 which includes a current 13 fight win streak with 12 of those wins coming by way of knockout. This dominant knockout of Dominic Reyes established Jiri as the number one contender in the light heavyweight division
There is only one thing better than owning a moment of a future UFC Champion. That of course would be owning the current UFC Heavyweight Champion. This is a crazy knockout of Jairzinho Rozenstruik in a fight that only lasted 20 seconds. Why wouldn't you want to own this UFC Strike moment?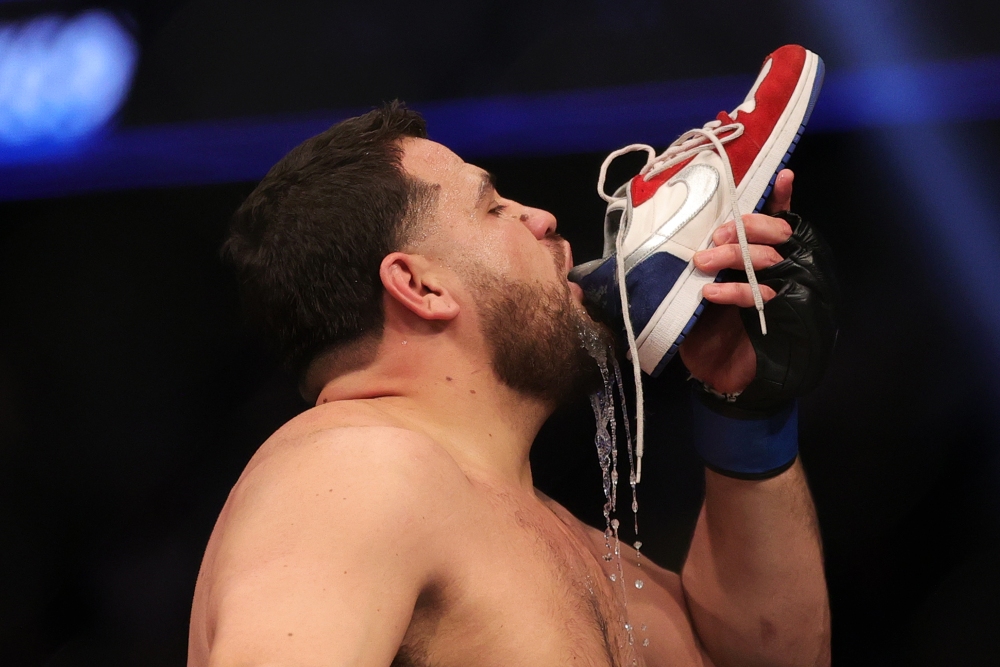 Tai has branded himself as 'the guy the drinks beer from shoes". He also knocks guys out in the UFC octagon. The Australian heavyweight has five straight UFC knockouts and is a fan favourite. This unique UFC Strike moment of Tai celebrating with a beer on the octagon wall should hold its value into the future.
This is a cheaper moment of two legends of a sport. The fight itself was not that notable other than it was a rematch of 18 years previous when Nate Diaz got the knockout win. Old school collectors will like this moment and that will add to its value.
Disclaimer: I personally own all of the proceeding moments and stand to benefit should their market price increase. This is not to be considered financial advice. I am just one guy sharing speculation as to where moment values will be in the future. As always, do your own research.
Good luck and happy collecting.
Follow my Daily Picks page for all my professional sports picks in the NBA. I also coach live poker players, helping players win more often. Of course, you can follow more of my writings right here at Last Word on Sports or find me on Twitter to stay up to date on all my latest blogs and helpful tips to grow your bankroll.