NFC: Bears Under (7.5) $$
This past off-season, the Bears signed Andy Dalton to a $10 million contract. Dalton has had a mostly disappointing career spending much of it with a bad Bengals team but showed some signs of life in Dallas before suffering a concussion. It seemed a pretty big contract for a guy who at best is going to be at best an average NFL QB. He has a significant downside as well as he is 33 now with a history of concussions.
The real future of this team is of course Justin Fields, the rookie QB out of Ohio State. Reports this week coming from Chicago are that the team intends to start Dalton in game one instead of Fields. This announcement reeks of indecision and fear. I get the impression that the coaching staff is fearful of putting their prized QB in for fear of getting him hurt.
Why would they think that? Because we have already seen it in the preseason. I saw two instances already in preseason play of Fields nearly getting his head taken off by a free running corner blitz. The young QB failed to sense the pressure and no one on the line, or even a back, had the sense to pick up the block. Simply put, the Bear's offensive line is terrible, and the coaching staff knows it.
Dalton is likely to start a game 1 and he may even get a few more if he wins. More likely they lose week 1 and if they actually lose to CIN at home in week 2, the calls to put in Fields will be too loud to ignore. The whole debate signals a lack of confidence and leadership by the coaching staff, management, and ownership. The Bears have a long history of underperforming and burning through quality QB prospects.
The Bears started well last year with a 5-1 record and even beat TB. But of course, they faded down the stretch with a 6-game losing streak and ended 8-8. If things start badly for this team, it could snowball out of control very quickly and they could be looking at a 5-6 win season.
NFC: Cardinals Under (8.5) $$
The Cardinals have the misfortune of playing in the NFC West where all three teams ahead of them could reasonably make the playoffs. Winning two divisional games this year may be the most they could hope for.
The team overperformed last year starting out 5-2 but fading down the stretch to finish 8-8. They took advantage of a couple of soft spots in their schedule and caught the Cowboys at a good time. They also had the miracle Hail Mary to beat the Bills. Asking this team to win 9 games I think is a stretch.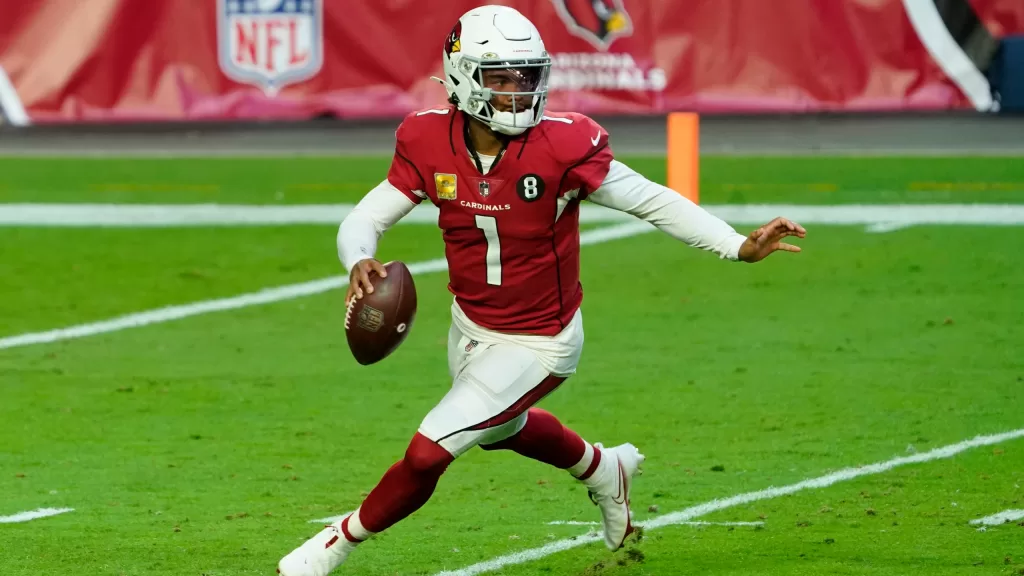 Kyler Murray is of course very talented, but I would not yet put him up in the top echelon of NFC QBs. I think he still has maturing to do before he is able to lead a team to the playoffs. Plus this team hasn't had a winning record since 2015, so taking them to do this year is a big ask.
NFC West Division Champs: LA Rams (+200) $
I like Matthew Stafford as he has always been a bright spot on a bad Lion's team and I am optimistic he can help this Rams team reach the next level. This may be the toughest division in the NFC with the consistently good Seahawks and a 49ers team that is sure to be better than last year.
But this team has shown consistent growth since Sean McVay took control in 2017 as head coach and he now has full control of this team and its direction. I look for them to take that step up and get past SEA this year.
NFC East Division Champs: WSH Redskins (+160) $
I refuse to call this football anything other than the Redskins, so if you find that offensive, find a different blog to read.
With the Giants and Eagles both looking like bottom dwellers this year, the NFC East is sure to come down to Dallas and Washington. The Redskin defence should be far to superior to the Cowboy's this year and that is good enough for me to make this pick. Plus if Prescott goes down again with an injury, this pick should be a layup.
For advice on bankroll management, check out my article Bet Sizing for Sports Handicappers.
NFL/AFC Lines and analysis provided by Sports Interaction.